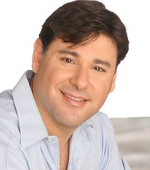 Thank you for taking a moment to hear my message: My first career choice was to become a Real Estate Professional. In 1986 I got my start — at the age of 16 — working in a large Westside office as an Office Administrator. Being an eager and aggressive person, I quickly rose to Office Manager. By 1988, at 18 years of age, I took the leap of faith and became a licensed Realtor.
In my 27-plus-years career, I've only worked for a couple of brokerages which, in my line of profession, is unusual. Being self-motivated and self-sufficient at my work, I tend to hang my hat at a company for many years.
Pocket Listings:
Looking for something that's "OFF MARKET?" Call me TODAY, I have properties I can show you!
323-761-0536
By 1993, I decided that I wanted to own my own brokerage and did so, by joint venture, with a mortgage company. For 17 years, I was an independent Broker working with high-net-worth individuals and selling multi-million-dollar properties throughout the Hollywood Hills and surrounding areas.
In 2011 I was invited to join the esteemed John Aaroe Group as an Architectural Agent. This means I have sold a high-dollar volume of properties with a significant pedigree — which classifies me as a Top Producing Agent ranking in the Top 10 % company-wide for the past three years and ranking within the Top 3% of real estate agents nationwide.
My outlook is simple: I love my career and I love what Real Estate has done for me. Having bought, sold, remodeled, rehabbed, and built new, I find myself in a very unique and powerful position when it comes to representing my clients.
In closing, I would like to represent you in the sale of your home. I'm certain that you'll find my experience a comfort and my sales skills rewarding to you.
–Reuben Pacheco